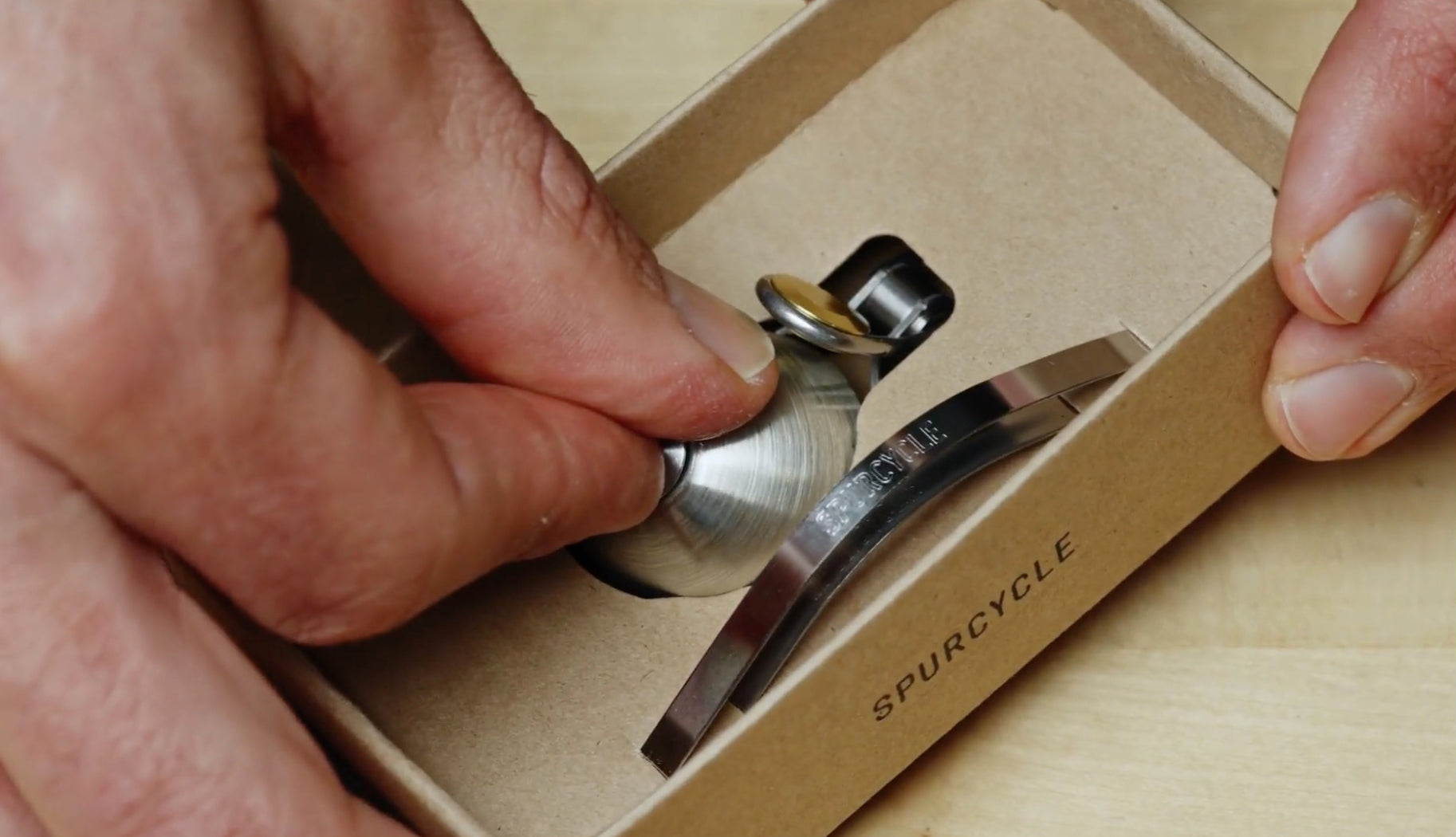 Durable value.
Spurcycle is rooted in practicality and rewarding relationships. We're the team behind a carefully executed collection of bicycle accessories that have become iconic favorites for many.
They work well and look good when new and when old. They avoid fad and don't beg upgrade as technology evolves. Put simply, they're rewarding to own for a long time—especially when put to use regularly.
Our Bells have been widely imitated. We continue to ensure Spurcycle efforts in design and manufacturing are worth following—exhaustively engineering like a much bigger company but with the soul of a fabricator's garage. This doesn't mean dressing exceptional fit and finish in a "built by hand" catch phrase.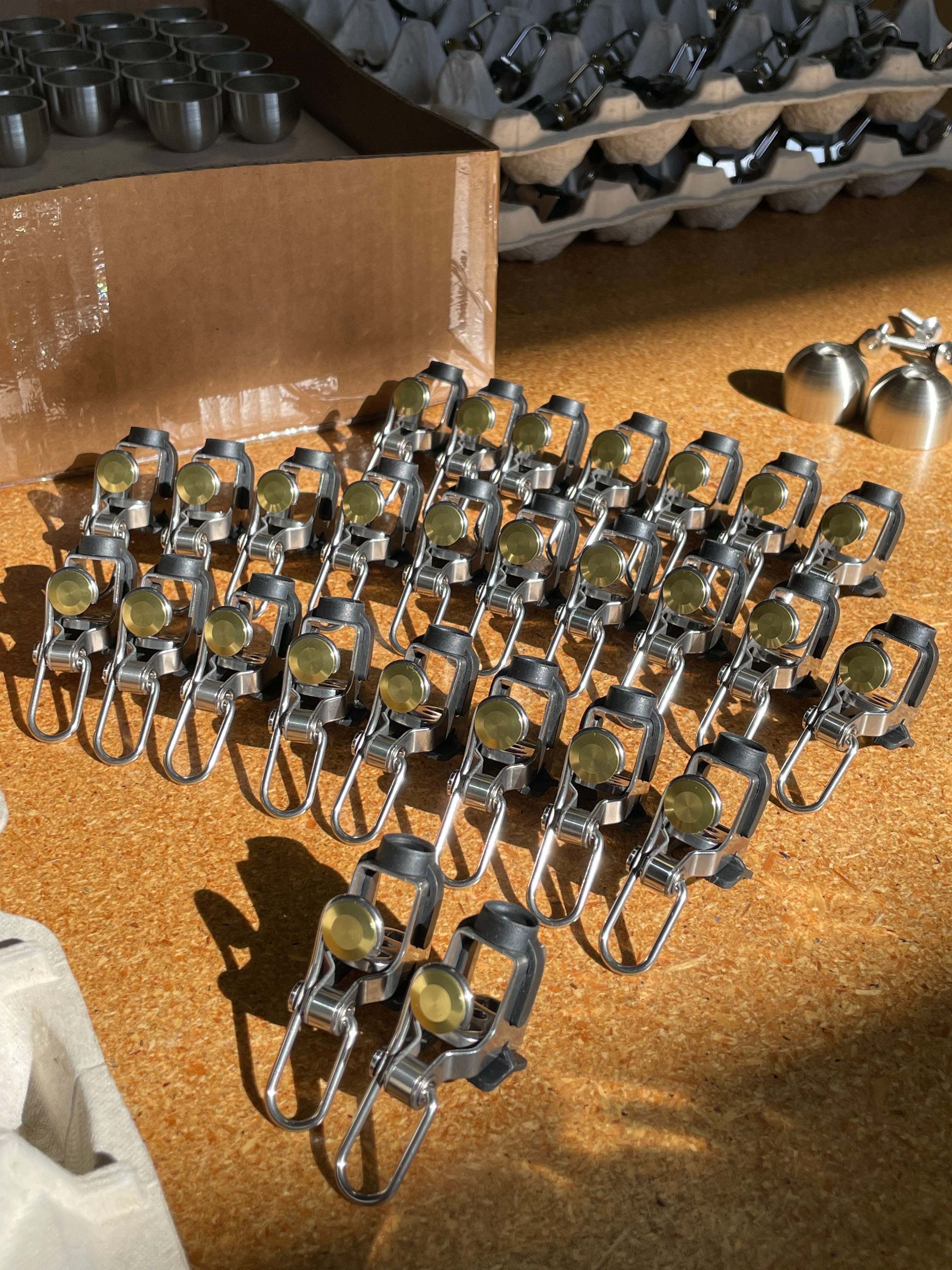 Focused intent.
We're at the center of a manufacturing network with extensive capabilities in machining, stamping, and forming. This is our collective "shop", originally equipped with basic mill and lathe, grown over the years to include a hundred times more equipment and global expertise. Diverse fabrication options keep our design process open and let more ideas take shape. With this we ultimately expect to deliver joy that lasts long after leaving the checkout counter and endures beyond passing fashionability, more trips by bike and less worthless stuff.
Precision Crafted
We make aesthetically and functionally refined designs using quality materials manufactured with precision.
Guaranteed For Life
Everything with our logo promises to perform and last. This means products are durable & serviceable over the long haul.
Community Driven
With a love of bicycles and for the people who ride them, we care about our impact on the world around us.